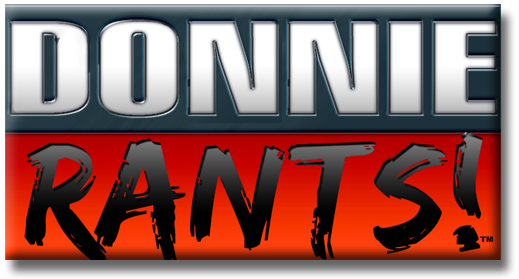 Today
was a long effin' day, and rather than get into all the intricate details, Donnie will just rant about one of the day's incidents in particular. Rice mother-humpin' Dream. Just the name of this rice-based imitation dairy dessert makes Donnie want to slap someone upside the nuts with the business side of his hand. But, since Donnie is lactose intolerant, and because the weather was hotter than a Republican at a Gay Pride Parade, Donnie decided to swing by his local health food store and pick up a fake ice cream bar. A single "chocolate" and nut covered vanilla Rice Dream bar set Donnie back about $1.50 U.S. dollars. While some folks may enjoy the smooth texture of the vanilla filling, or the crispy carob ("fake" chocolate) coating, or even a mouth full of nuts *giggle*, Donnie found this so-called treat,
not
so awesome. To Donnie, it kind of tasted like it had been stored away in a musty old attic, trapped in the poop-shoot of some 86-year-old dust farter.
Now, Donnie doesn't condone eating and driving, but he was munching away at this ass on a stick while he was ripping up the road with his spiky hair dancing in the wind. Donnie realized there was no way he was going to finish it, so he put the thing back in it's wrapper to chuck it out later on. Then Donnie noticed the nutrition facts for this little gem. Holy. Friggin'. Crap. All Donnie can say is, if you are trying to eat healthy, this is NOT the food for you. Non-dairy does not mean low fat. Donnie will have to do several extra Squat-Thrusts just to work off the couple of bites that experienced the immaculate joy that is Donnie's mouth.
Well, Donnie had a few places to go, so when he reached his destination, he parked the auto, dismissed the Rice Dream Bar, and buried it in a trash bag. When Donnie got back to his car, he noticed there was a huge brown streak on his car seat. Sure enough, that fake Rice Dream chocolate had broken apart and was smeared all over the place. And of course, that could mean only one thing... Donnie swung himself around in a fancy yoga pose that would make Madonna jealous (not the pointy-boob whore from the 80's, Donnie means the current Crypt Keeper looking whore from today), and there Donnie finds a smushy, turd-lookin' blob prominently displayed on his sweet tooter. Yup. Walkin' around all day with what looked like a violent case of the wicked sharts. Well played, Rice Dream. Well played indeed.
"Vogue...

Vogue...

Vogue...

Vogue..

."